Hunter/Jumper Shows

Hunter/Jumper Shows
This year, we celebrate 30 years of running top quality Hunter/Jumper Shows. Come and celebrate with us!
Hunter/Jumper Awards Banquet Photos - 2014
Membership Application
2015 Entry Form
30th Anniversary Show Dates!
June 21, 2015
July 12, 2015
July 26, 2015
August 9, 2015
August 23, 2015
October 23, 2015 - Awards Banquet
Awards Banquet - "Diamonds & Pearls" Theme
5:30pm - Arrival for Hors d'oeuvres
6:00pm - Dinner is Served (Please arrive before 6:00pm
$35/adult, $25 for kids under 10 years.
Why show at Teen Ranch?
Professional courses.
Divisions offered for every level from first time competitors to those schooling before their A Shows.
Friendly staff & fellow competitors.
Ribbons 1st-6th in each class and participant ribbons available.
Champion & Reserve Champion ribbons in every division.
Prize money to Champion & Reserve Champion in every division (5+ entries required. Excludes Equitation.).
Gift to the winners of the 2' & 2'3" Equitation classes & medals to the top 3.
Jumpers – Do your Clear Round anytime during the Table A class.
Photographer at each show.
Additional T.I.P. Awards!

Jr. Rider High Point Award
Hunter 2'6"/2'9" High Point TB
Hunter 2'3" or lower High Point TB
Jumper High POint TB
Equitation High Point TB
Hack Division High Point TB
Green OTTB High Point TB (horses who have raced in the past 2 years)
Please remember to register with the Jockey Club and bring your horses T.I.P. Number to the shows to qualify!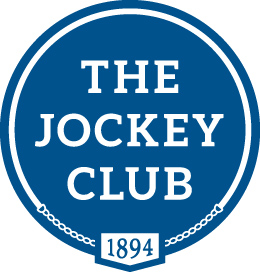 I Want to Sponsor!
I was hoping you'd say that! We can't do it without you! In exchange for sponsorship, we are able to offer
advertising
in the programs, on our website and on show grounds. If you or your business would like to sponsor this years' season of Hunter/Jumper shows, please contact me at
corrie@teenranch.on.ca
before April 16 (deadline for advertising purposes only). Any amount is appreciated, but standard amounts are:
$100 for Name Listed
$250 for Business Card in Program and Link on our Website
$500 for Sign on Ring, Full Page in Program, Link on our Website